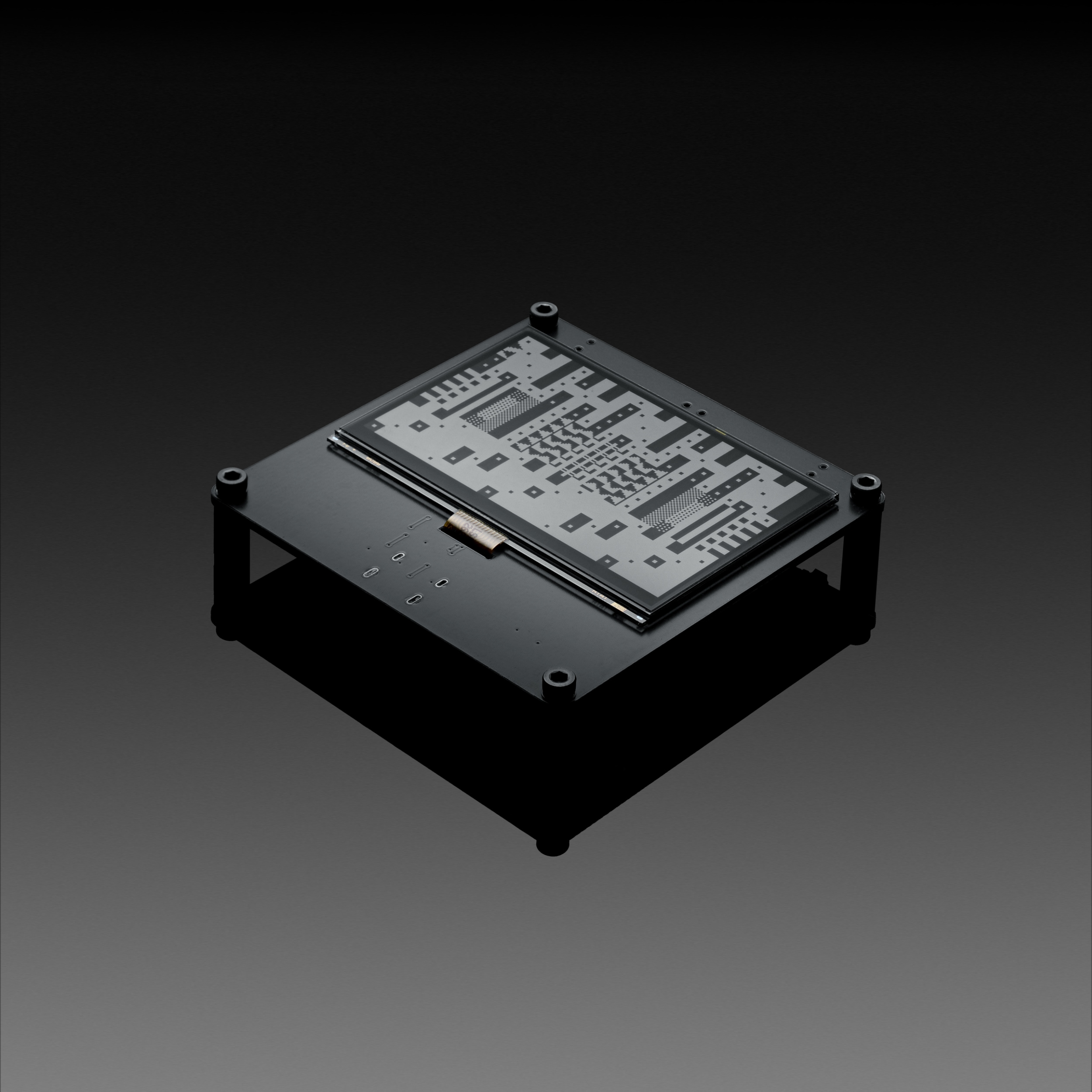 LCD 1

				- is not multipurpose
				- is not a product
				- is not colourful
				- is 100% custom made
				- is hardware and software
				- is small (71×71×13 mm)
				- is generative
				- is realtime
				- is a device for ASCII art
				- uses codepage 437¹
				- weights 35.3 g (without battery)
				- has gold-plated traces and superior
				  PCB build quality
				- has a monochrome "Memory Liquid Crystal Display"
				  with a resolution of 400×240 pixels
				- has 2 zoom levels
				- has 1 tweeter, 2 buttons, 3 LEDs
				- has no backglight
				- can output content to big screens²
				- can run on a 500 mAh rechargeable battery
				  for more than 15 hours
				- can operate continuously on USB-C or on small
				  5V cable for a permanent installation

				¹ three glyphs have been replaced (143–145)
				² through additional software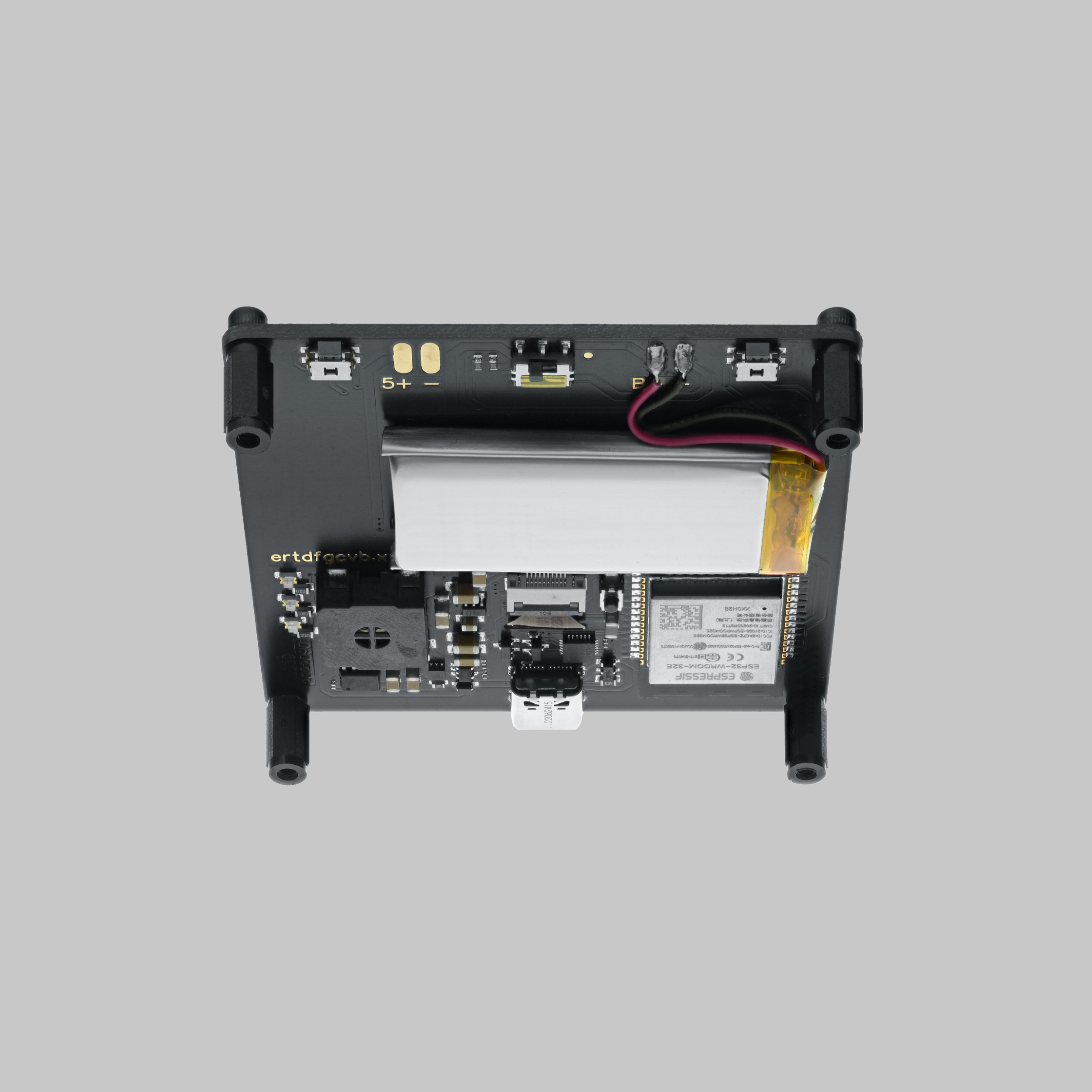 Program

				LCD 1 is a single- (or even zero-) purpose object:
				it's hardware AND software as entity.
				It runs the next version of the "Terminals"
				code optimised and adapted for monochrome
				and embedded systems.
				"Terminals" is a generative program to create
				animated text (ASCII/ANSI) compositions.
				Through an internal menu some settings can
				be triggered, a tiny beep can be emitted or
				the back-LEDs can be turned on and off:
				these operations aren't functional; their only
				motive is to simply exist.
			

					Size comparison with
					a 3.5" floppy disk: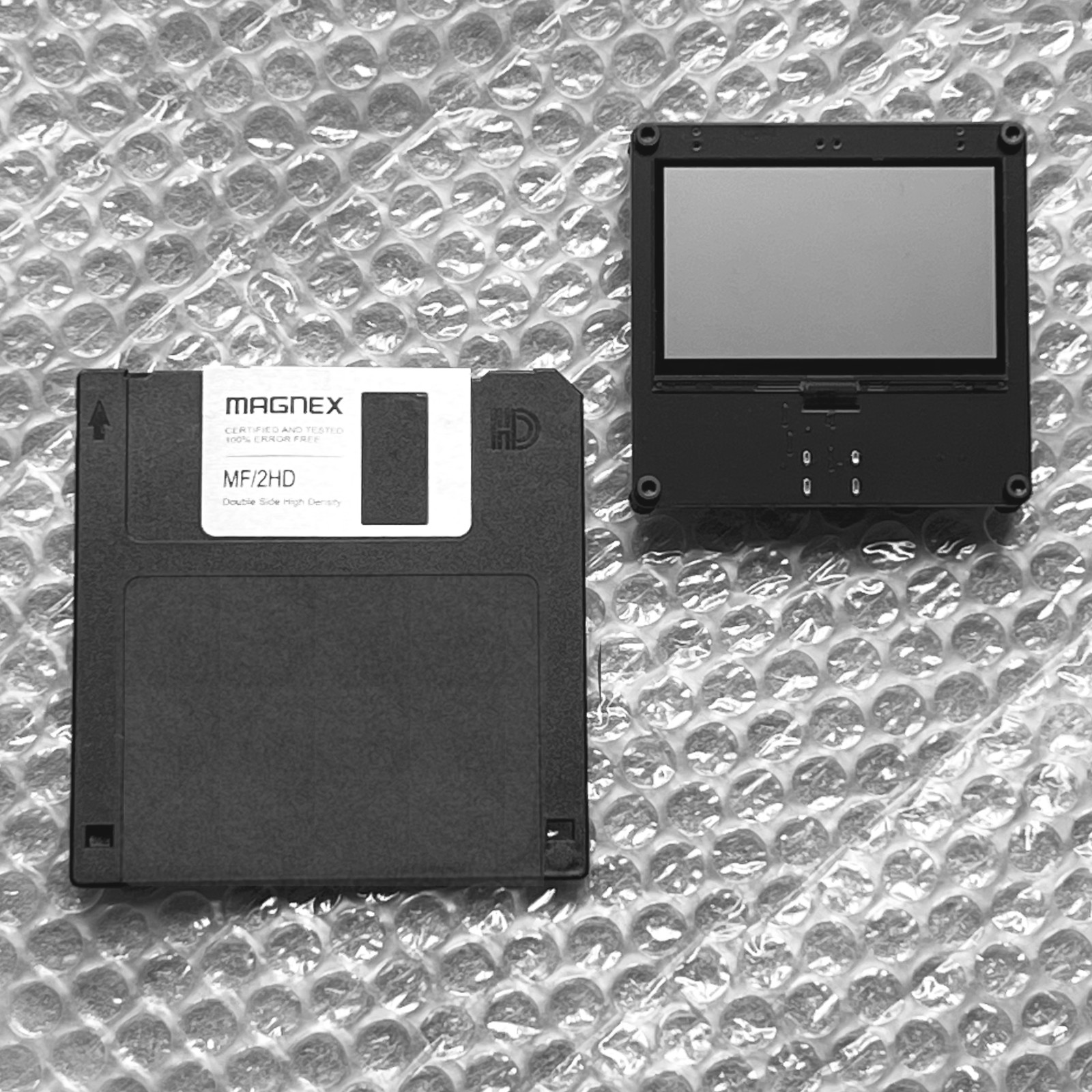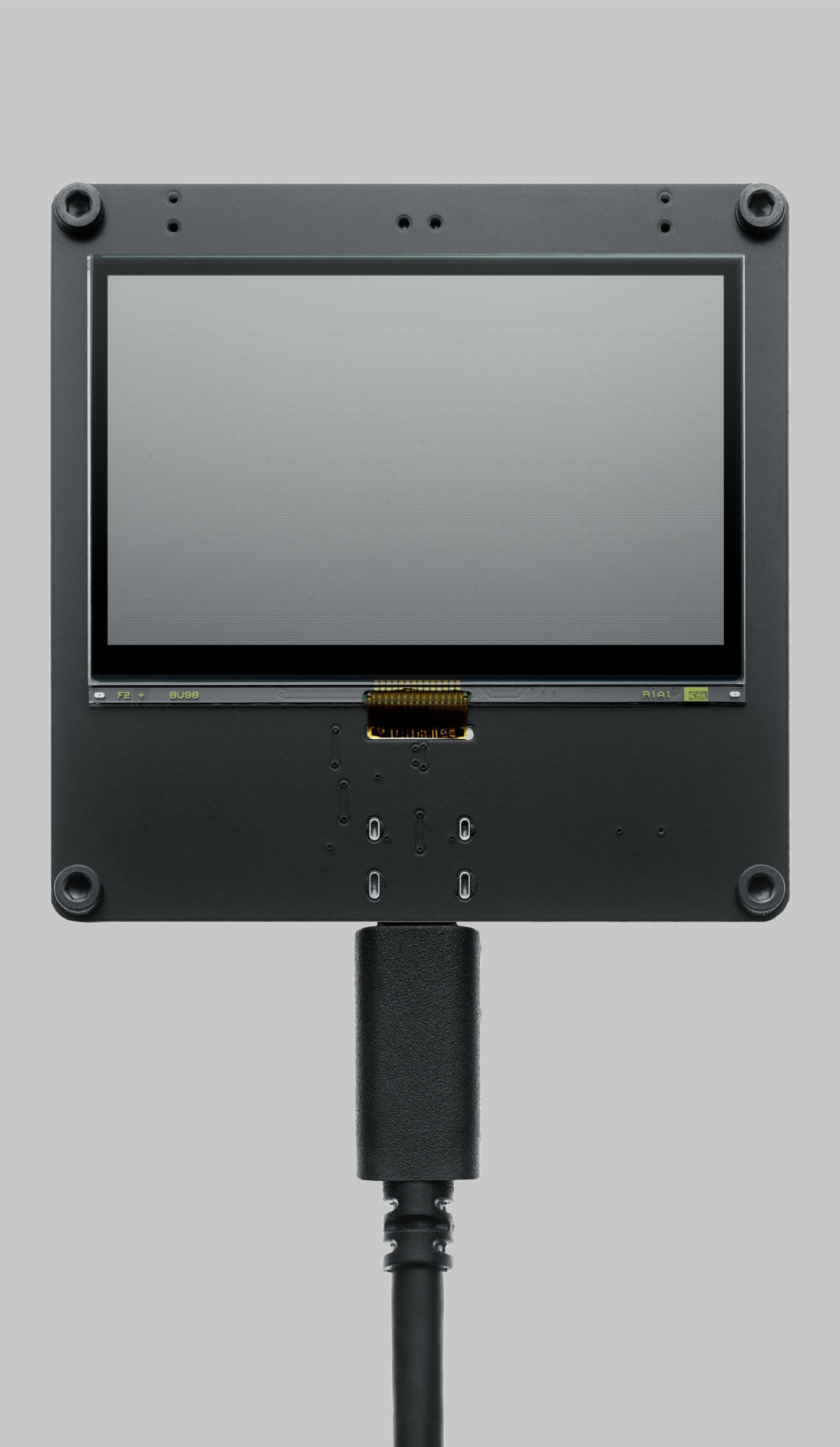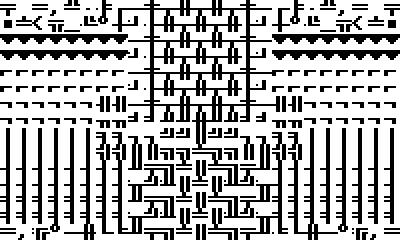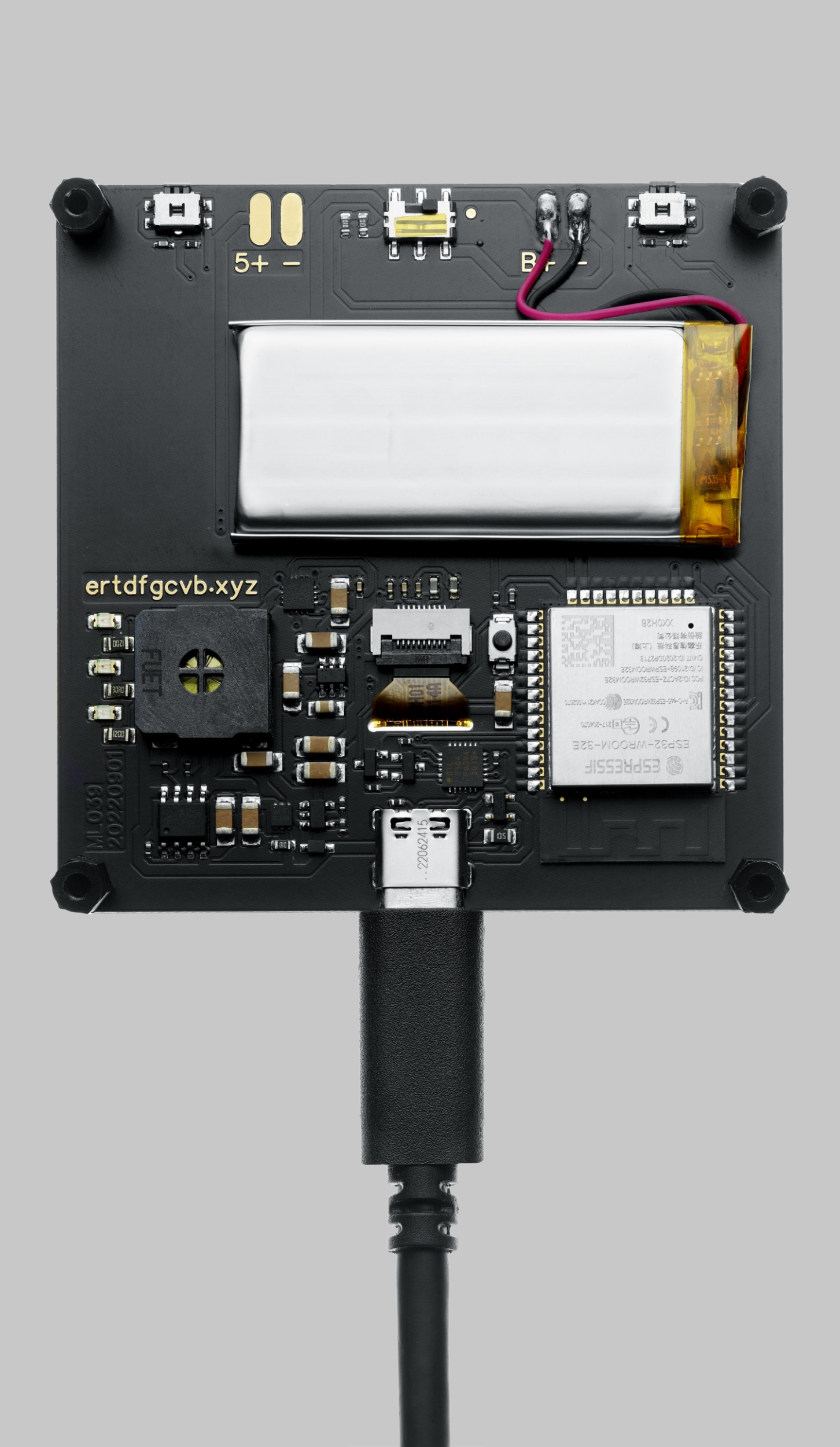 Tap to flip
			
Statement

				"This tiny object contains everything I know."
				Over the past few months I have been thinking
				about this sentence, which I said as a joke…
				I realized that it's not accurate as the
				knowledge of several friends and professionals
				has been activated to make LCD 1 possible: it
				"contains" so much more!
				LCD 1 is a new experiment for me: I wanted
				to see if a physical object can live along
				with a simple token.
				Ultimately it is also a response to the gigantic
				monitors, screens, TVs and LED walls that appeared
				in galleries, museums and venues: my desire is
				to demonstrate that kinetic artworks can also
				be quiet and discreet, that size does not reflect
				the intrinsic value of an object, especially of
				a dematerialized one.

				Paris, 2022
				Andreas (ertdfgcvb)
Thank you <3

				Marco Lurati     electronics
				Khalil Kababe    esp32 guru
				Simone Cavadini  photography
				M.S. and N.G.    smart-contracts
				Nina Roehrs      curation