Package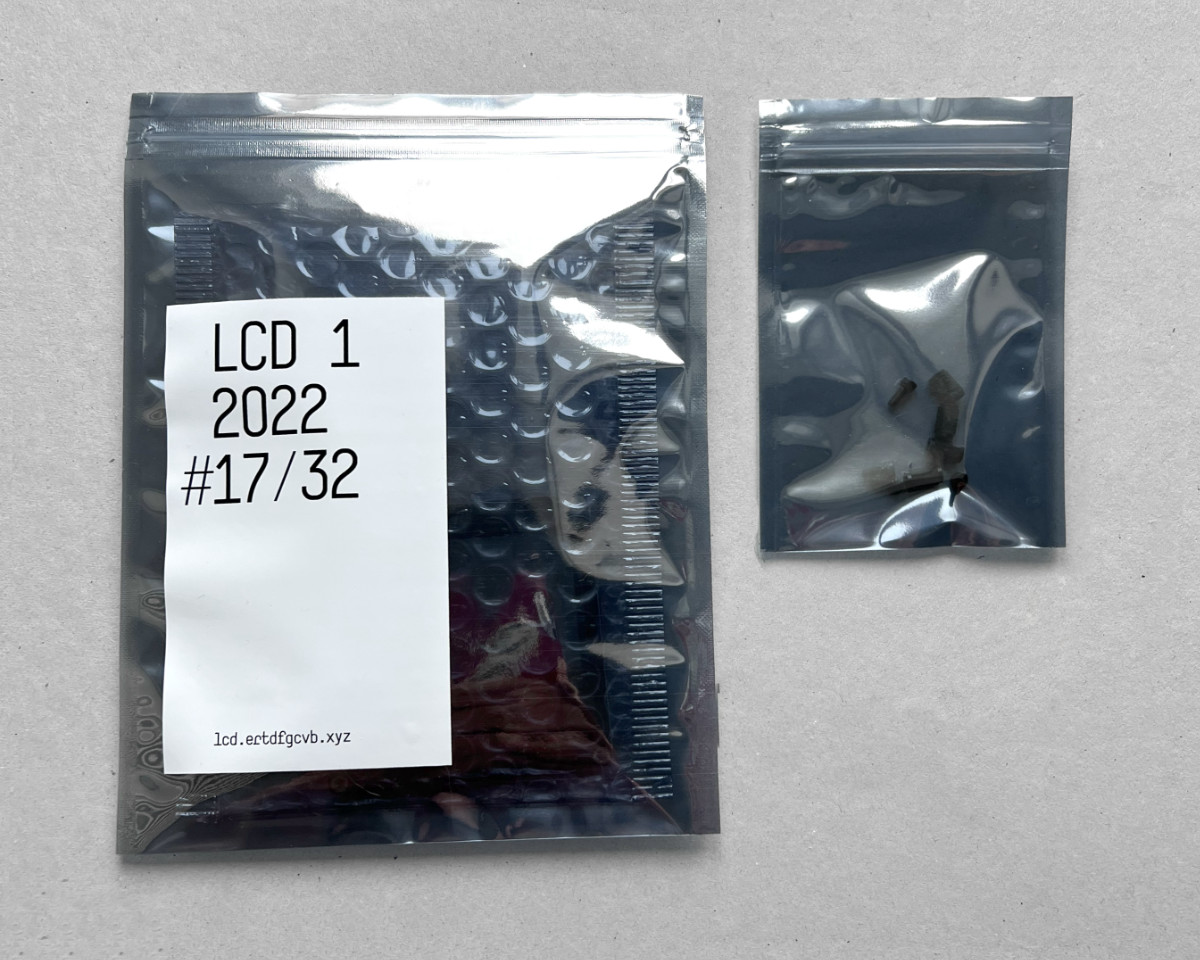 The shipping box contains two bags:
				1. A bag with a protective bubble wrap for "LCD 1"
				   with the unique edition number printed on it.
				2. A bag with 4 nylon spacers and 4 screws.
			
Parts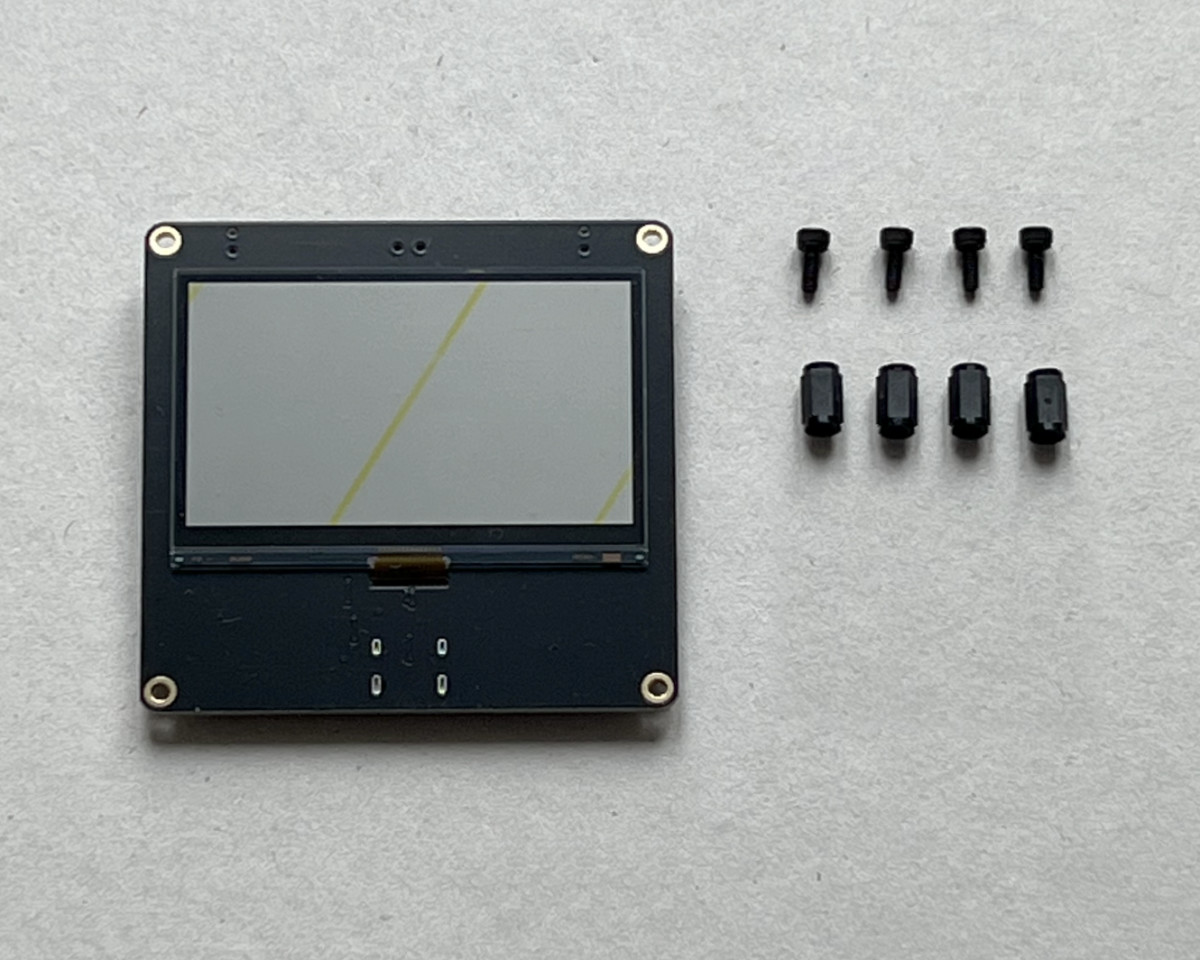 Chose a clean surface for the quick assembly.
				Please verify that the number of parts is complete.
			
Spacers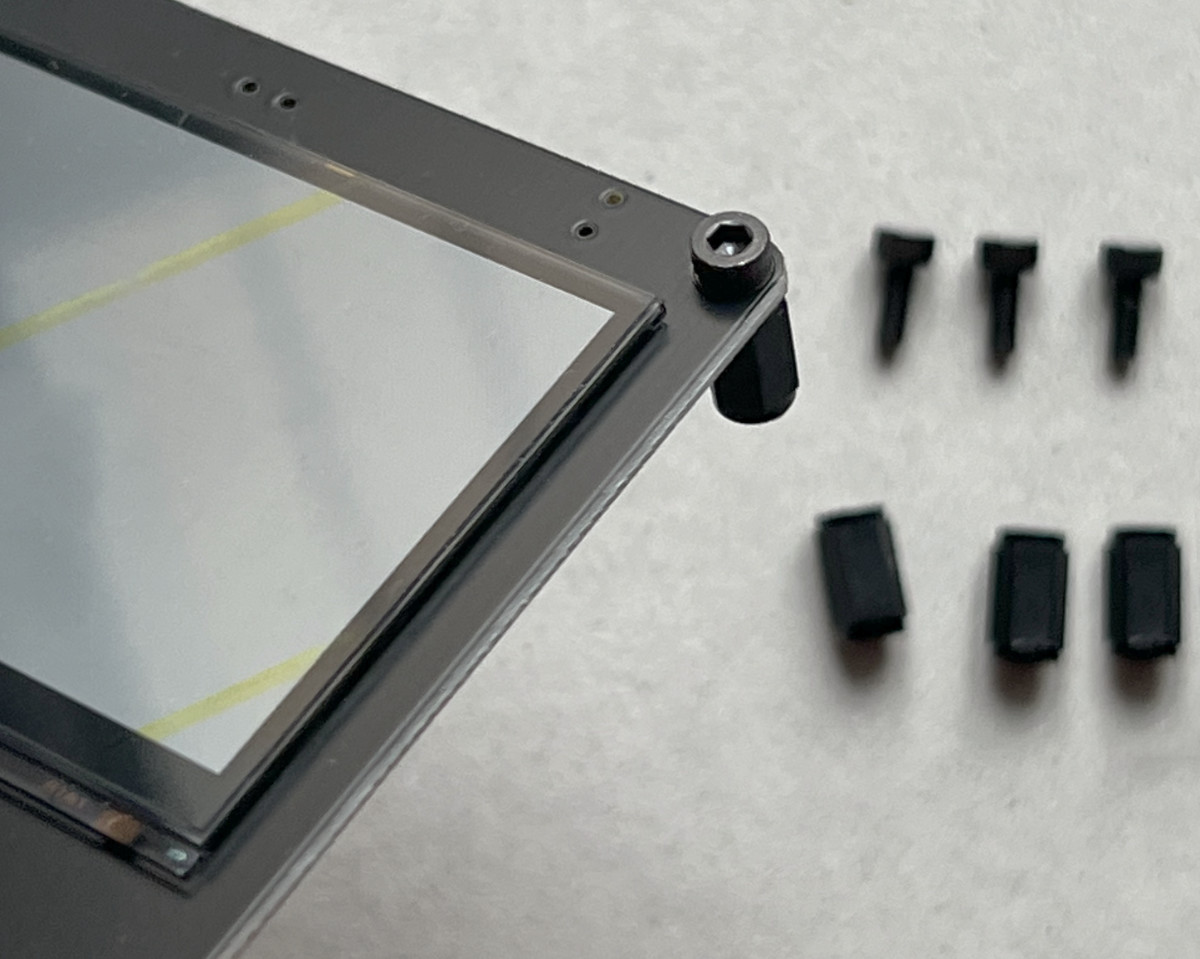 The nylon spacers can be mounted by hand,
				no tool is necessary, just apply a gentle force.

				NOTE:
				The device can be put back in the bag with
				the spacers mounted.
			
Foil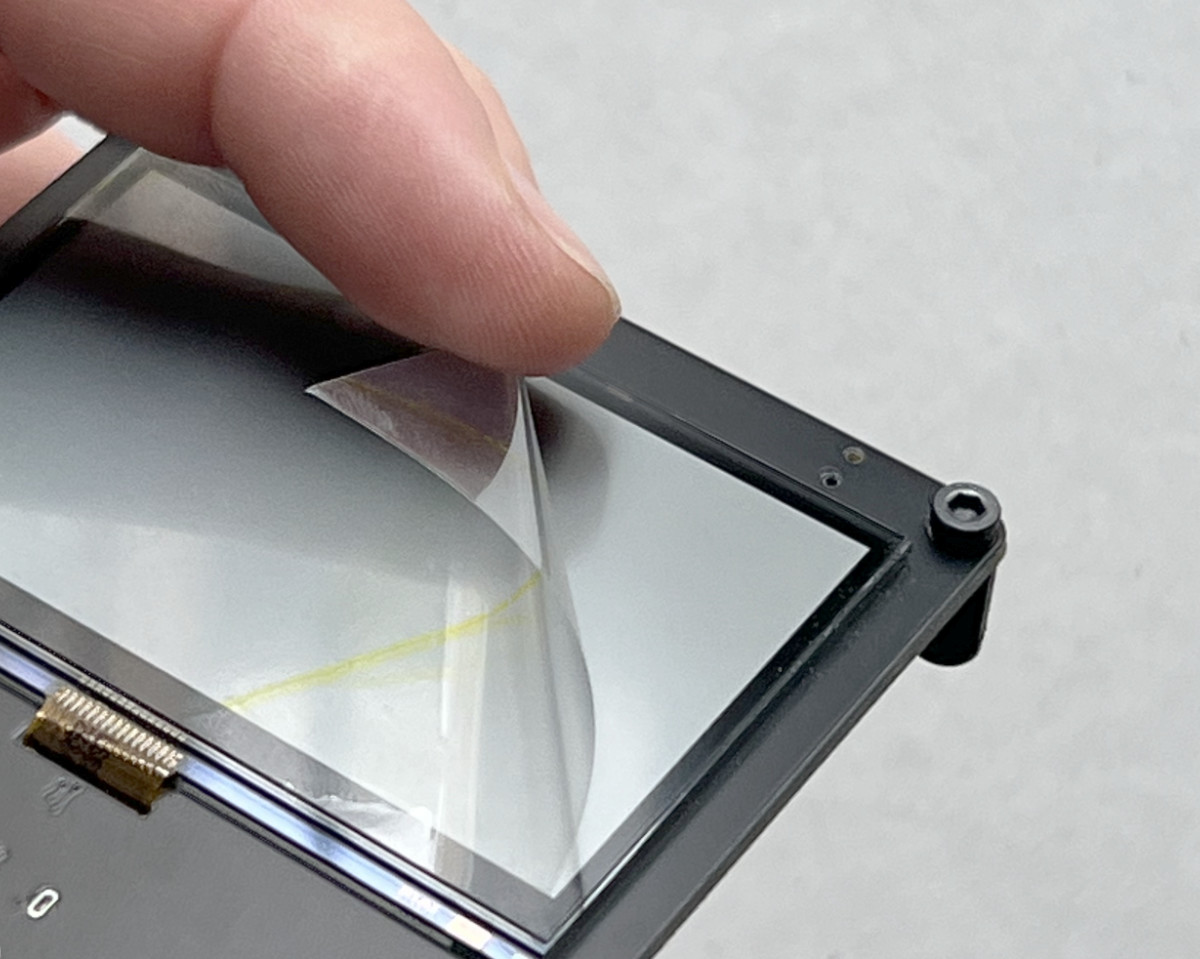 Remove the protective foil from the display!
			
Power on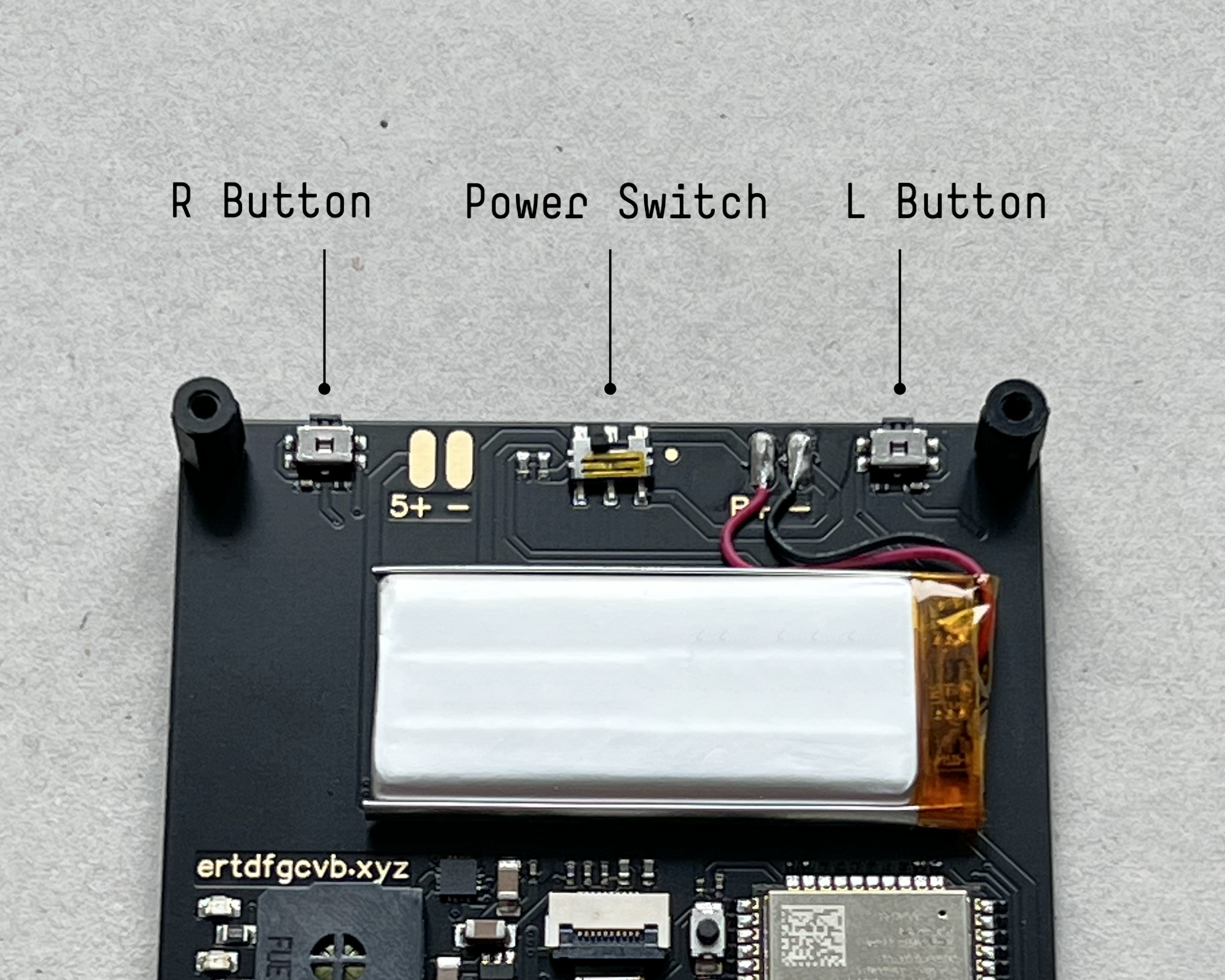 Time to power on!
				Flip the power switch towards the small dot
				on the right ("on" indicator).

				NOTE:
				Refer to the main page to learn about
				the other components on the PCB.
			
Menu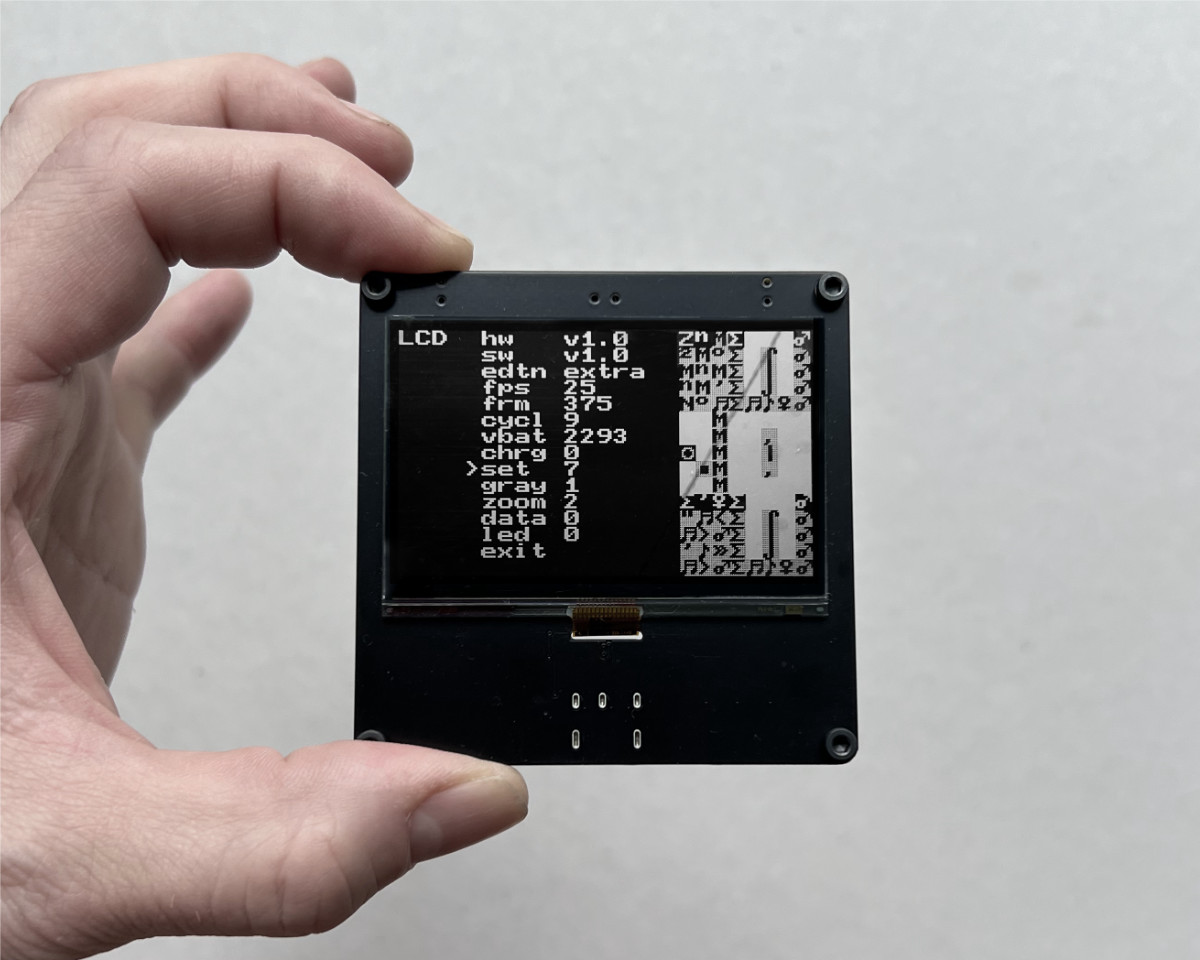 By putting the fingertips above the two small holes
				it's possible to press the buttons even if they
				are slightly below the PCB border.
				- Press the L(eft) button once to access the menu.
				- Press it again to cycle through the options.
				- Press the R(ight) button to cycle through the values.
				- Select "exit" to close the menu.
			
Menu items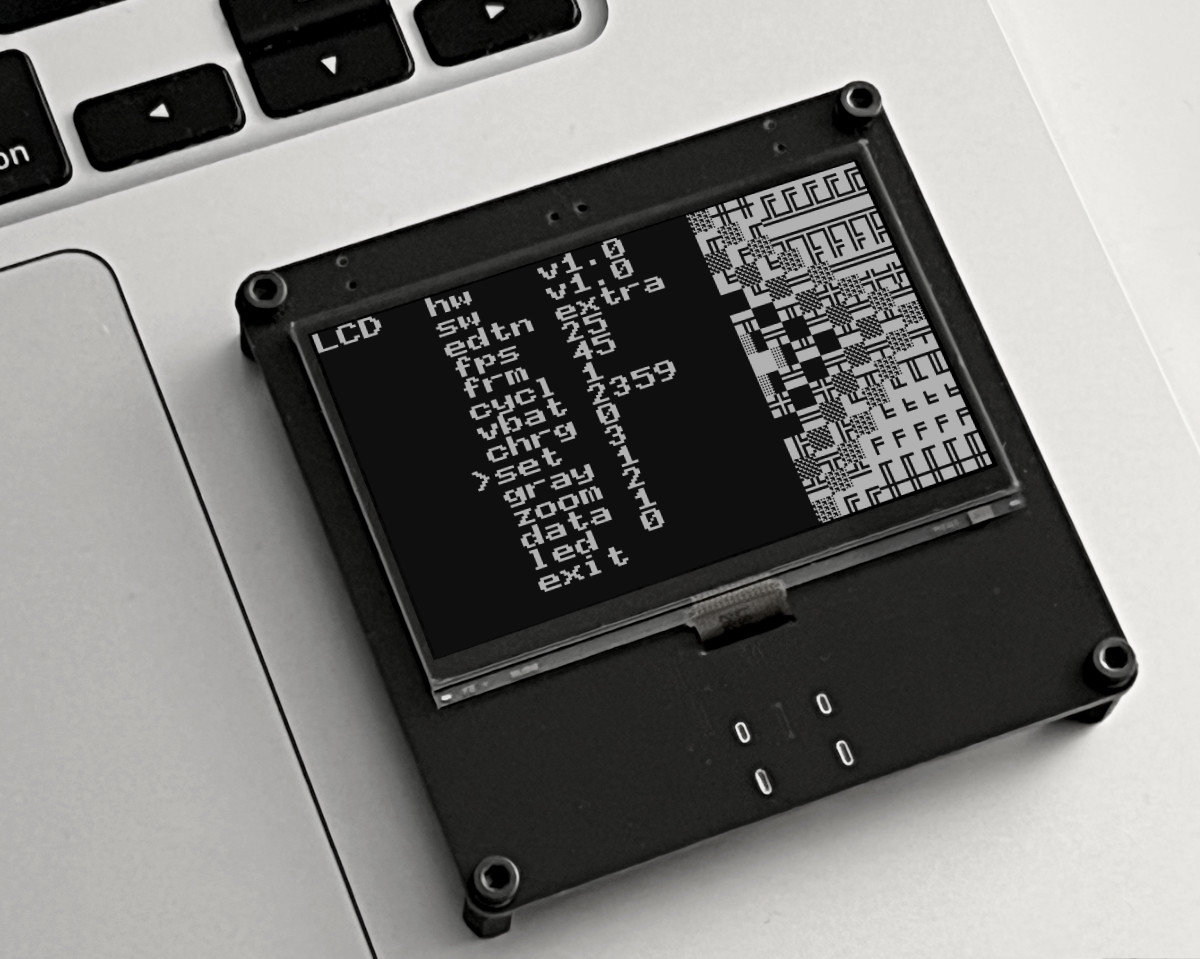 hw   : Hardware version
				sw   : Software version
				edtn : Edition number
				fps  : Current FPS (capped at 25)
				frm  : Current frame
				cycl : Current cycle
				vbat : Battery voltage
				chrg : Charging status (switch needs to be "on")

				set  : Current character set
				gray : Gray modes (0=no dithering; 1=normal; 2=dark)
				zoom : Switch between 25 or 50 columns
				data : Enable serial data streaming (for "Terminal")
				led  : Toggle the RGB leds

				exit : Close the menu